Alpha lipoic acid (ALA)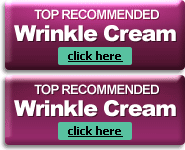 .
Alpha lipoic acid, usually abbreviated as ALA, is a powerful antioxidant that plays an important role in the body's creation of energy. But is it a suitable anti wrinkle skin care product? Read on to find out.
What is alpha lipoic acid?
Alpha lipoic acid (ALA) is an antioxidant and is widely used in the prevention of certain diseases. Alpha lipoic acid has a "recycling" effect on other antioxidants, including Vitamin C and CoQ10. It is capable of neutralizing free radicals in both the fatty and watery regions of the cells, whereas other antioxidants are usually limited to one or the other.
What does alpha lipoic acid do?
Alpha lipoic acid has two effects that are relevant to anti wrinkle products. First and foremost, alpha lipoic acid is a potent antioxidant that may be able to fight free radicals on the surface of the skin. Second, it has a moderate anti-inflammatory effect which can be made use of to soothe the skin in conjunction with other, more irritating ingredients (like Retin-A).
The anti wrinkle effects of alpha lipoic acid have been studied in a clinical setting. These studies have shown that high concentrations of alpha lipoic acid can help mild wrinkles and fine lines disappear, over time. These anti wrinkle effects don't measure up to the newer, cutting-edge ingredients like Argireline and the other peptides.
Is alpha lipoic acid an effective anti wrinkle ingredient?
Yes. Though alpha lipoic acid is not as effective as many other anti wrinkle ingredients available on the market today, the evidence supports the action of ALA against wrinkles. If you are allergic to the peptide formulas or for some other reason choose a less effective product, then alpha lipoic acid is certainly among the best of the second-rate ingredients.
Should you choose an anti wrinkle skin care product that contains alpha lipoic acid, check to make sure that it contains other antioxidants as well. A combination of antioxidants is superior to a single antioxidant in a formula.
Anti wrinkle products that contain alpha lipoic acid
© 2023 WrinkleReview.Com

Sponsored Ads