Kinetin (N6-furfuryladenine)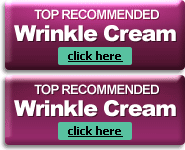 .
Kinetin, or N6-furfuryladenine, is a relative newcomer to the field of anti aging skin care products. Very little research has been done on this compound, but clinical evidence seems to show that kinetin is a powerful natural antioxidant that helps protect DNA and proteins from oxidative damage caused by free radicals.
Kinetin isn't a widely used antioxidant but you may see more of it in the years to come.
What is kinetin?
N6-furfuryladenine, or kinetin, is a plant hormone. Technically, it belongs to the group of compounds known as cytokinins, which are a class of growth regulators in plants. In plants, kinetin and the other cytokinins promote cell division and are active in the processes of cellular growth and differentiation.
Some research seems to indicate that kinetin also helps to prevent the decline and degeneration of leaves. At least in plants, kinetin is a true anti aging hormone.
What does kinetin do?
Kinetin functions as an antioxidant. This means that kinetin can prevent oxidative damage caused by "free radicals," or dangerously reactive molecules that can corrupt DNA and cellular proteins. Antioxidants like CoQ10 and idebenone are frequent additions to anti aging skin care products.
Researchers have found that kinetin displays strong anti aging effects on plants, fruit flies and cultured human skin cells. The productive life span of human skin cells was drastically increased during laboratory experiments.
But does kinetin, when applied topically, have any effect whatsoever on the skin? The jury's still out on that.
Is kinetin an effective anti wrinkle ingredient?
There's not yet an answer one way or the other. Kinetin is certainly an antioxidant but its effects may go no further than that. Researchers still don't know if topical applications of kinetin, at any concentration, have any effects beyond its antioxidant action. Further research may prove that kinetin is a powerful anti-aging and anti wrinkle compound, or that it's just another in a long line of ingredients that promise much but deliver little.
© 2023 WrinkleReview.Com

Sponsored Ads