Pharma Skin Care A Peel DMAE Wrinkle Cream Review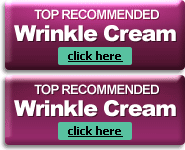 .
Pharma Skin Care A Peel DMAE Cream is advertised as having two primary purposes: to help stop the aging process and to prevent damage from free radicals. According to its website, this cream has been formulated with a unique ingredient that has been proven to help reduce sagging skin. But does this product measure up to its own standards as an "aging corrector"? We take a look here.
What is Pharma Skin Care DMAE Cream?
A Peel DMAE Cream, manufactured by Pharma Skin Care is designed to reduce the amount of excess skin that is sometimes a side effect of the aging process. Through the product's website, the manufacturer claims this cream can:
Help to tighten and firm skin around the eyes, forehead, and mouth.
Reduce the appearance of age spots and hyper-pigmentation.
Stop free radicals from doing further damage to the skin.
Be an alternative to facial injections.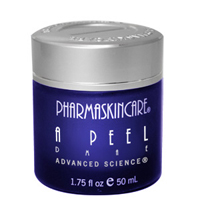 Pharma Skin Care A Peel DMAE Cream Ingredients
There is one main active ingredient in Pharma Skin Care A Peel DMAE. This ingredient is called dimethylaminoethanol (also known as DMAE). DMAE:
Has been proven in studies to stop free radicals from damaging the skin.
Is known to help stabilize the plasma membrane in facial cells. Healthier plasma membranes produce healthier facial cells over time.
Works in various ways to help firm the skin.
Is made naturally in the body, but diminishes over time, which results in the skin not being able to protect itself from damage as effectively as in one's youth.
Pharma Skin Care A Peel DMAE Cream Complaints and Side Effects
Overall, there were no complaints found about this Pharma's DMAE cream. However, there are some possible side effects to report. This product's main ingredient, DMAE, has been thought to kill cells when exposed to it in high concentrations - much higher concentrations than in any facial cream - but research is ongoing to find whether or not this is completely true. Otherwise, at this time there are no other known side effects associated with this product. As is usual with any skincare product those with sensitive skin are advised to test the cream in a small spot on the skin 24 hours prior to regular use in case of possible irritation.
Overall Pharma Skin Care Summary Review
Wondering how and where to buy this cream? Price wise, this cream can be compared to the more expensive anti-aging facial creams on the market today. Consumers can purchase Pharma Skin Care's A Peel DMAE Cream from multiple online retailers in a 1.75 fl. Oz. bottle.
Overall, the ingredients in Pharma Skin Care's A Peel DMAE Cream have been proven to help slow the aging process. The active ingredient, DMAE, helps prevent free radicals from damaging the skin by strengthening weakened parts of the skin, and helps noticeably tighten loose skin (but most likely not as dramatically as the creams advertisements may portray). This product may be worth considering if seeking an active ingredient that you may not have tried before.
Would you like to know what our highest ranking product is? Consumers can view and compare this cream to other related anti-aging creams in our wrinkle cream comparison section.
How does Pharma Skin Care Wrinkle Cream compare?
All information is accurate to the best of our knowledge at the time of publication.
© 2023 WrinkleReview.Com

Sponsored Ads