Bellaplex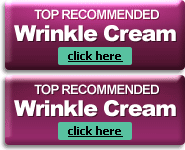 .
Rated:
3

out of

5


by

WrinkleReview.com
Bellaplex is a relative newcomer to the anti wrinkle cream market. Its manufacturers tout Bellaplex as a true BOTOX® alternative because of its combination of Argireline and Matrixyl peptides which both help to release wrinkles on a molecular scale. Bellaplex also contains the powerful moisturizer hyaluronic acid, in addition to "fresh, real" collagen.
Bellaplex comes in a one-ounce pump that retails for $79.99.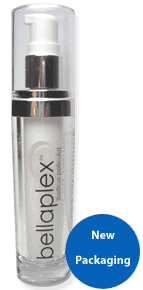 Bellaplex ingredients
Bellaplex contains two of the powerful peptide molecules, in this case Argireline (or Acetyl Hexapeptide-3) and Matrixyl (Palmitoyl Pentapeptide-3). Argireline is thought to work by inhibiting the processes that cause facial muscles to contract, causing certain kinds of wrinkling. Theoretically, products containing Argireline should work similarly to BOTOX® injections. The addition of hyaluronic acid aids in plumping up the skin, helping to disguise the appearance of wrinkles.
Matrixyl stimulates the deeper layers of the skin to synthesize collagen, aiding in the rejuvenation of the skin and a return to a more youthful appearance.
Bellaplex contains what its makers call "fresh, REAL" collagen. Although the source of this collagen is not revealed, most beauty products use cow hides as a source for collagen. A few more animal-friendly brands stick to marine collagen produced by kelp. Despite the manufacturer's claims that this "fresh, REAL" collagen will rejuvenate your skin, full collagen molecules are far too large to penetrate the skin intact. To our knowledge, there have been no scientific studies supporting the claims made by the Bellaplex manufacturers that applying topical collagen does anything at all to improve the skin.
How to use Bellaplex
The instructions that accompany Bellaplex state simply to apply the product to the areas of the face where there are wrinkles. Washing the skin first is not instructed, though we advise always washing the skin before applying any anti wrinkle products.
Its manufacturers recommend that Bellaplex should be used for a minimum of 60 days.
Bellaplex: our evaluation
The Bellaplex formula is definitely headed in the right direction. The combination of Argireline, Matrixyl and hyaluronic acid should be an effective one for combating wrinkles. On the other hand, we doubt that the addition of "fresh, REAL" collagen has no effect on the skin whatsoever.
The Bellaplex formula could be strengthened by the addition of antioxidants and botanicals to help soothe and heal the skin.
We have not yet had the opportunity to completely evaluate Bella plex. When we do, we will update this page and add Bellaplex to our comparison chart. Check back soon for our results.
How does Bellaplex compare?
Bellaplex is a trademark of Urban Nutrition, Inc.
BOTOX® is a registered trademark of Allergan, Inc.
All information is accurate to the best of our knowledge at the time of publication.
© 2023 WrinkleReview.Com

Sponsored Ads