Shea Butter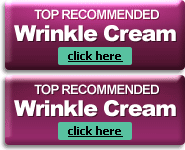 .
Shea butter is a commonly-used base in many cosmetic and anti wrinkle skin care products.
What is shea butter?
Shea butter is derived from a wild tree, the Shea or Mangifolia tree, found in western African nations. The shea tree produces a tasty fruit. The seeds of that fruit are large and bear many oils. These oils are extracted and used to form shea butter, a white to pale yellow cream with a texture very similar to butter.
Shea butter is primarily composed of unsaponified fats. This means the fats don't turn into soap but retain their moisturizing properties. In addition, it contains vitamins and a wide variety of other natural compounds that may be active on the skin. It is totally non-toxic (and unprocessed shea butter is used sometimes in cooking).
What does shea butter do?
Shea butter is a natural moisturizer that's very gentle on the skin, so it's suitable for use by babies and adults with sensitive skin. It has been long used in traditional medications for such conditions as cracking skin, ulcers, small wounds, dry skin, eczema, dermatitis, and to soothe aching muscles.
Shea butter makes an excellent excipient, or carrier, of active ingredients when used in skin care products. That's why it is often included in anti wrinkle formulas.
Shea butter has not been proven to have any particular anti wrinkle action or effects. Some have reported that shea butter can help to eliminate stretch marks but there is no research supporting such claims.

Is shea butter an effective anti wrinkle ingredient?
Yes and no. Shea butter has no anti wrinkle activity beyond moisturizing the skin. Shea butter is an excellent and gentle moisturizer and a good base for any cosmetic product.
But shea butter alone is not an effective anti wrinkle skin care product. In conjunction with other anti wrinkle ingredients, shea butter could be effective.
Anti wrinkle products that contain shea butter
© 2023 WrinkleReview.Com

Sponsored Ads