Skinlastin Wrinkle Cream

Review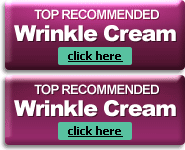 .
Rated:
1

out of

5


by

WrinkleReview.com
In our appearance-based culture, everyone over a certain age worries about wrinkles, fine lines, and other signs of aging in the skin. Medical breakthroughs in skin care technology have resulted in an unprecedented number of products that are available to slow down and treat these signs, but many of the products are ineffective or even scams. Our analysis and reviews of the top-selling wrinkle products can help to separate the best-performing creams from those that aren't worth their price.
Made by Dermagevity Skin Care, Skinlastin claims to reduce wrinkles, tighten skin, enhance smoothness, minimize pores, and brighten the complexion. Its ingredients work at the cellular level to encourage cell regeneration that reverses the signs of skin aging. The product's primary mechanism is a patented Nanoderm Technology.
Skinlastin Ingredients
The principal active ingredient of Skinlastin is Acetyl Hexapeptide-8 (Argireline), a synthetic protein complex which inhibits the contraction of facial muscles. Other active ingredients include Hyaluronic Acid and Matrixyl-3000, which promotes collagen production at the cellular level of the skin.
Skinlastin's most unusual ingredient is called SYN-AKE, an extract of venom from the Temple Viper snake. This substance is said to work in a way similar to Botox alternatives by relaxing and filling wrinkles.
Other ingredients found in Skinlastin include:
Apricot Oil,
Squalane,
Polyacrylamide,
Phenoxyethanol,
Ethylhexylglycerin
Jojoba Oil, and
Malus Domestica Culture.
Buy Skinlastin
Skinlastin is sold in 2-ounce bottles; one bottle is priced at $79.95; two bottles are $71.96 apiece, and three or more bottles sell for $64.00 each. Regular shipping costs $6.95, but orders over $100 are shipped for free. International shipping is priced at $24.99.
Skinlastin comes with a 30-day money-back guarantee. Unopened product may be returned for a full refund of the product's price. Opened product is refunded less a 25% administrative processing fee.
Skinlastin Complaints
Customer testimonials found on Skinlastin's website are, as expected, overwhelmingly positive. Users note that the product helps to diminish the severity of wrinkles and gives them a younger appearance.
Skinlastin's formula includes several potent anti-aging ingredients, which accounts for the positive reviews. Reviews from Skinlastin's users on other sites, however, turn up some inconsistencies. Several users were disappointed by the lack of results from their use of Skinlastin, and others noted that they experienced allergic reactions to Skinlastin's formula.
Does Skinlastin Work?
Skinlastin seems to be a fairly good wrinkle cream, with more positive that negative results for its users. Some of the ingredients may be irritating to people with sensitive skin, and user testimonials don't seem to back up the research results that the company publishes on its website.
See which anti aging cream has the best overall results by viewing our wrinkle cream reviews.
How does Skinlastin Skin Cream compare?
All information is accurate to the best of our knowledge at the time of publication.
© 2023 WrinkleReview.Com

Sponsored Ads