7 Second Eye Lift Reviews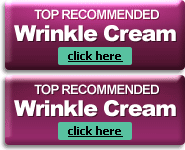 .
7 Second Eye Lift cream is one of many anti-wrinkle eye creams on the market designed to target the delicate skin around your eyes. With regular use, 7 Second Eye Lift promises to help reduce puffiness, wrinkles, crow's feet, and dark circles around your eyes. Also, in case the name didn't give it away, the manufacturer promises you'll start to see results within seconds of your very first application.
You can purchase a single tube (a 30-day supply) for $29.95, which is a drastic discount from the original retail price of $99.99. Like many beauty suppliers, you'll be offered additional discounts for buying in bulk.
Ingredients in 7 Second Eye Lift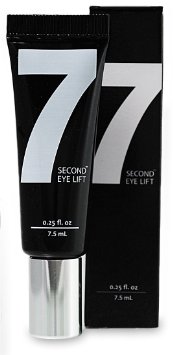 The makers of 7 Second Eye Lift are very proud of their ingredients list. They claim that their collection of clinically proven ingredients is one of the fastest formulas for eliminating wrinkles available today. This list includes the oligopeptide Syn-Coll, which apparently has the power to increase collagen production by 120% in human skin. Then there's Eyeseryl, a tetrapeptide which can reportedly reduce under-eye bags, reduce vascular leakage (one of the main causes of under-eye circles), and improve skin elasticity. By now, if you're familiar with wrinkle creams, you've probably heard of Matrixyl 3000 (a.k.a. Palmitoyl Tetrapeptide). Well, so have the makers of 7 Second Eye Lift, because they included this ingredient into their formula as well.
Many wrinkle creams are harnessing the power of natural algae extracts for their anti-aging benefits. This eye cream contains its own Pepha-Tight extracts for protection against the external elements known for causing wrinkles. And last, but certainly not least, is Vitamin C. Vitamin C is one of the most powerful wrinkle-eliminating antioxidants available, so it makes perfect sense to include it in any anti-wrinkle formula.
How to Get a 7 Second Eye Lift
All you need is four drops per day (one drop per eye, once in the morning and again at night) to get the maximum benefits from this eye cream. You can use it with or without makeup, and also with or without additional moisturizers.
The Final Word on 7 Second Eye Lift Cream
It's hard to say how reliable of a product this cream would be. Based on customer reviews, it's pretty much a coin toss. Some customers loved the formula, whereas others were very disappointed and did not order again.
There were a few reviews which mentioned allergic reactions on their skin, despite the manufacturer's claims that 7 Second Eye Lift is "100% natural and 100% safe". Unfortunately, it is difficult to verify how safe the cream is, because a full list of ingredients (including the inactive ingredients, which are what trigger most people's allergies) isn't available online. Some customer reviews even claim that the full ingredients list isn't available with purchase of the product.
Would you like to find out which wrinkle creams rated higher than 7 Second Eye Lift Cream? Check out our product comparison chart!
How Does 7 Second Eye Lift Compare?
All information is accurate to the best of our knowledge at the time of publication.
© 2023 WrinkleReview.Com

Sponsored Ads