Nouvebelle Anti-Aging Wrinkle Cream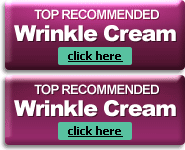 .
Nouvebelle anti-aging wrinkle cream makes some interesting promises to its customers. Like many other creams, it promises to fight the signs of aging and skin damage to make you look more youthful. It promises to work quickly (within 30 days for this particular cream) so that you aren't left wondering when you'll start to see results. It also claims to give your skin antioxidant benefits while eliminating your need to "waste hours in a clinic for an actual face lift".
Initially, you will have to purchase Nouvebelle through their free trial offer (plus $4.94 for shipping and handling). However, if you do not terminate your free trial within 14 days of placing your order, your credit card will continue to be charged $97.83 every 30 days until you cancel your subscription with Nouvebelle customer service.
Nouvebelle's Anti-Aging Ingredients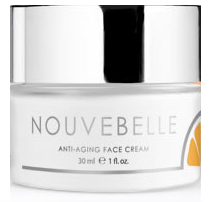 The funny thing about Nouvebelle is that, depending on which website you visit, you'll likely see different active ingredients listed for this particular cream. But there are a few ingredients which most sites agree are included in the formula.
Vitamin C is one of those ingredients. It is also a very popular ingredient in most other anti-aging creams. Vitamin C is an important vitamin when it comes to skin health, sun protection, and looking more youthful. It protects your skin from UV radiation damage, which is the top contributor to the formation of wrinkles. Vitamin C is also one of the building blocks of collagen in the body. And without collagen, your body can't keep your skin firm and smooth.
The next ingredient likely included in the Nouvebelle formula is Sodium Ascorbyl Phosphate (SAP). It is a derivative of vitamin C, and works in many of the same ways. Another likely ingredient is Magnesium Ascorbyl Phosphate. Much like SAP and Vitamin C, this is another potent antioxidant which can help protect your skin from the damage caused by oxidative stress. Lastly, there's DMAE, which may help tone your facial muscles in order to smooth out the contour of your skin.
There are some reports that the formula also contains ingredients such as Bio-Plasma, Essenskin, certain palmitates, and something called Ascorbyl Glucoside. But there are few details available regarding what these ingredients are, and how they specifically help in the fight against wrinkles and fine lines.
How to Use Nouvebelle to Fight Wrinkles
As with most other wrinkle creams, you should wash your face with a gentle cleanser and then gently pat your skin dry before applying. Put a small amount of the cream on your fingertips and apply liberally to your face and neck. Massage in using a circular motion, making sure to pay attention to problem areas around the forehead, lips, eyes, and frown lines. Let it absorb for at least half an hour before you apply makeup or any other facial products.
You may also choose to participate in the Nouvebelle Challenge. This involves taking a picture of your face on day 1, then another picture once every 14 days thereafter. The manufacturer promises that you will be "amazed" with the results.
Nouvebelle: the Final Word
There are a few different issues to address when it comes to Nouvebelle. For starters, we're a little uneasy about how they sell their product. Don't get us wrong; many of the best wrinkle creams we've come across offer free trials to their customers, and a complimentary subscription service for their convenience on top of that. But we think the manufacturers of Nouvebelle could have done a better job of communicating the benefits of this system to their customers, instead of hiding the details in fine print.
Next, the customer reviews are less than glowing. On Amazon alone, Nouvebelle has an average 2/5 stars. Top complaints included things like "The trial period was too short", "It didn't work, so I threw it out", and "It dried out my skin and gave me a rash". Unfortunately, products with a lot of vitamin C in them can sometimes be harsh on sensitive skin, so this is another concern buyers should be aware of before purchasing.
Speaking of Nouvebelle's ingredients, that's another point of contention for our review experts. Several different websites claim the formula contains many different ingredients. If the manufacturer published a full list of Nouvebelle's ingredients on their website, that would put our minds at ease. Unfortunately, this is not the case.
How does Nouvebelle Compare?
All information is accurate to the best of our knowledge at the time of publication.
© 2023 WrinkleReview.Com

Sponsored Ads