Our Bella Pure Review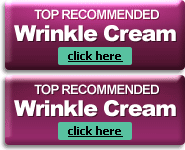 .
It's hard to know what sort of wrinkle cream is the best product for eliminating face blemishes, such as fine lines and deep wrinkles. There are hundreds - if not thousands - of wrinkle creams on the market today. And the number of unique and effective ingredients is even larger still. So how can you know which wrinkle creams will and won't work, without doing hours of research to verify advertising claims?
Well, there is an anti-wrinkle serum called Bella Pure which promises that it is your one-stop anti-wrinkle solution. It comes with reportedly effective skin-smoothing ingredients. It also seems to do an effective job at moisturizing and softening the skin, as well. However, the product is not sold in stores, and trying to find it for sale through an online retailer is virtually impossible. Even a thorough search on Amazon and Ebay failed to turn up any relevant results.
Ingredients in Bella Pure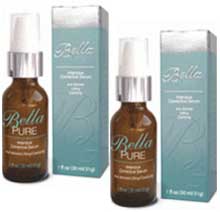 There is a lot of conflicting information on the internet about Bella Pure. The consensus, however, seems to be that the active ingredient in this moisturizing anti-wrinkle cream is Matrixyl Synthe-6. If this ingredient is anything like its fellow Matrixyl-based peptides, and if it comes in significant enough quantities in the Bella Pure formula, then it might be useful for fighting wrinkles in addition to moisturizing the skin.
Of course, there are other websites which insist on a quite different ingredient list associated with Bella Pure. Some of these include vitamins K, C, and A. There are also hints that either the cream contains chamomile extract, or that its anti-inflammatory properties at the very least mimic the tea's effects.
Bella Pure Directions for Use
Here are some directions from one of the many websites promoting Bella Pure: "wash your face, apply the formula on face and neck, give few moments and feel the change". From their words, we have to assume that the manufacturer wants us to believe that the cream goes to work so quickly, that you can feel it changing your skin for the better.
The Final Word on Bella Pure Cream
The one hopeful thing we can say about Bella Pure is that it has a promising main ingredient: Matrixyl Synthe-6. The matrixyl family of peptides do in fact have some pretty solid science behind them. Therefore, any moisturizing cream which contains a high quality supply of Matrixyl peptides might actually be good for warding off wrinkles and fine lines, too.
However, everything else about Bella Pure raises some serious red flags about the product's efficacy and legitimacy. All of the websites which promote this cream instruct you to buy from the manufacturer's website, but no such website exists (none that we could find, at least). So all of the most important information - like where to buy, how much the cream costs, verification of the ingredients, etc. - is seemingly nowhere to be found.
How Does Bella Pure Compare?
All information is accurate to the best of our knowledge at the time of publication.
© 2023 WrinkleReview.Com

Sponsored Ads