Important Argan Oil Skin Benefits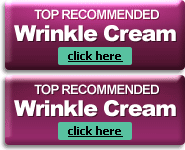 .
The argan tree can only be found growing naturally in the southwestern part of Morocco. Many of the locals refer to this amazing plant as the "tree of life." How, you may be wondering, did it earn this nickname? It's because the seed kernels from the argan fruit can be processed to create Moroccan or argan oil, an oil that has one of the highest naturally occurring levels of vitamins and nutrients in the world. There are many different argan oil skin benefits derived from daily use of products such as those available from Visible Science. Most commonly, argan oil can be used as an anti-aging moisturizer and beauty treatment.
Rich in Nutrients
Among the many nutrients found in Moroccan oil are several essential fatty acids, polyphenols, vitamin E, Ferulic acid, carotenoids, and triterpenoids. Each of these ingredients offer their own very important anti-aging argan oil skin benefits. When combined together, these natural ingredients have been proven to help heal and refresh the skin as well as give it a more youthful appearance.
Vitamin E: This essential vitamin plays several important roles in the health of your skin. It is present in the form of tocopherols and helps to protect your skin cells from free radicals. Vitamin E also helps to reduce cellular oxidation, providing an anti-aging effect. It also helps to reduce inflammation and strengthen the walls of capillaries. In recent years, regular applications of argan oil high in vitamin E has also been found to reduce scar tissue that is a result of injuries and stretch marks caused by pregnancy.
Essential Fatty Acids: The makeup of argan oil is approximately 80 percent essential fatty acids such as Omega 3, 6, and 9. The anti-aging effects of these acids may be among the most important argan oil skin benefits. Of these, the ability to boost lipid level ranks at the top of the list as this helps to repair your skin's barrier. This barrier protects your delicate skin and helps to keep moisture locked in where it keeps your skin soft and supple. These oils are essential for those who suffer from dry skin, psoriasis, or eczema, and spend large amounts of time outside in extreme weather conditions.
Carotenoids: The carotenoids found in argan oil exist in the form of xanthophylls, whose main function is to act as an antioxidant. When absorbed into the body via food, xanthophylls are converted into vitamin A which is then stored in your liver. Applied directly to your skin using products such as those available from Visible Science, this substance helps to nourish the cells. This, in turn, provides anti-aging benefits and protects your skin from environmental damage. All it takes is a few drops massaged into your face twice daily to start seeing results. If you want to keep your skin healthy and looking young, you should start taking advantage of anti-aging argan oil skin benefits.
You don't need to live in the Sahara to enjoy the benefits of argan oil. Learn more.
© 2023 WrinkleReview.Com

Sponsored Ads