Argireline - Acetyl Hexapeptide - 3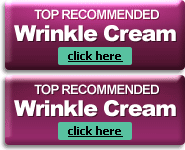 .
Argireline is the trademark name of the molecule acetyl hexapeptide-3. Argireline is manufactured by the Spanish company Lipotec and is one of the hot new ingredients in anti aging skin care products.
When applied topically, Argireline seems to have an effect similar to that of BOTOX® injections on the muscles of the face.
What is Argireline or acetyl hexapeptide -3?
Peptides are small fragments of proteins. Proteins are the main building blocks of nearly all living tissues. Argireline, acetyl hexapeptide-3, is a chain of six amino acids that are attached to the residue of acetic acid. Topical application of Argireline is the only method of delivery that as yet has been tested.
What does Argireline do?
Argireline relaxes facial tension, leading to the relaxation of facial muscles that contribute to lines and wrinkles. Researchers think Argireline works by inhibiting the release of neurotransmitters released by the brain that tell these facial muscles to tense. The result is relaxed musculature and reduced wrinkles and lines.
Note that Argireline's effects are very similar to those of BOTOX® injections. But where the FDA only allows BOTOX® serum to be injected in limited areas of the face, Argireline may be applied wherever lines and wrinkles appear. One published study showed a 30% reduction in wrinkle size after only 30 days of using Argireline or its generic equivalent, acetyl hexapeptide-3.
Is Argireline an effective anti wrinkle ingredient?
Yes. Argireline is one of the most exciting ingredients to come along in recent years. Argireline works on mechanical lines and tension-related wrinkles and therefore makes an excellent combination with other, more traditional, anti wrinkle ingredients that work by resurfacing and moisturizing the skin.
Argireline is a favorable and promising alternative to BOTOX® injections and one that is highly recommended when found in anti aging skin care products that have additional effective ingredients. Look for Argireline or acetyl hexapeptide-3 in the ingredients before you buy.
Anti wrinkle products that contain Argireline
BOTOX® is a registered trademark of Allergan, Inc.
© 2023 WrinkleReview.Com

Sponsored Ads