Celladerm Anti Wrinkle Cream Review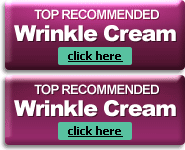 .
Derived from several types of polyhydroxy acids (PHA), Celladerm is advertised on the Internet as a proven, reputable anti-wrinkle cream that reduces fine lines and wrinkles in the face. The product's manufacturer, Celladerm Inc., promises that users will notice a 30% reduction in facial wrinkles in only 12 weeks. Let's take an extended look at this product and what it really has to offer.
What is Celladerm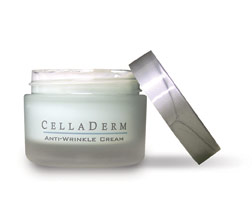 Celladerm is a versatile facial cream that claims to decelerate the aging process and reduce facial wrinkles and other common signs of aging. According to statements made online, the manufacturer says that the product:
Reduces wrinkles and fine lines by 30% in 12 weeks
Tone and firms the skin
Reduces damage done by free radicals
Helps keep skin soft and supple
May be an alternative to cosmetic injections
Celladerm Ingredients
There are two major active ingredients in Celladerm:
Gluconolactone - Gluconolactone is a Polyhydroxy acid (PHA) that helps stop the damage done to the skin that is caused by free radicals, which affect our skin everyday through UV radiation and pollution. PHA also has antioxidant properties that help keep skin looking younger and fresher. Although research about its actual wrinkle-reducing properties is limited at this time, one study showed that Gluconolactone helped reduce signs of aging in many subjects after consistent use over a few months' time.
Vitamins C and E - These vitamins are antioxidants proven to help fight the aging process. Vitamin E is also well-known as "the" vitamin for healthy skin.
Celladerm Side Effects and Complaints
A quick search revealed no major complaints about Celladerm, and there are no major known side effects to report. It should be noted that people who have sensitive or dry skin may experience irritation or excessively dry skin after using this product. Also, pregnant women should talk to a doctor before using this cream, since it contains gluconolactone, which may cause issues during pregnancy. Lastly, as with any other facial product, it is advisable to spot test this cream on a small area on your body prior to regular use on the face, especially if you have sensitive skin.
Overall Celladerm Review
Overall, the ingredients within Celladerm may help decelerate the aging process when used daily, and the inclusion of a PHA like gluconolactone in this product makes it worth checking out, since gluconolactone has been proven as an effective ingredient when used consistently for several months. Unfortunately, we're not sure whether or not the gluconolactone contained within celladerm is enough to generate this type of effect.
If you're curious about how and where to buy Celladerm, it can be purchased in a 1.0 ounce bottle from multiple online retailers. The pricing is comparable to high-end anti wrinkle creams in stores today.
Would you like to find out which anti-aging products were rated higher in our reviews than Celladerm? Check out our product comparison chart!
How does Celladerm compare?
All information is accurate to the best of our knowledge at the time of publication.
© 2023 WrinkleReview.Com

Sponsored Ads