Miracle Phytoceramides Review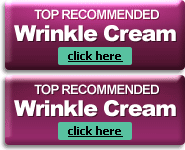 .
Rated:
3

out of

5


by

WrinkleReview.com
Scientific advances in the realm of health and beauty are an almost daily occurrence, it seems. The latest discovery revolves around a form of plant-based lipids called phytoceramides. These compounds, if taken daily in the form of an oral supplement, are said to be as effective at hydrating your skin and eliminating wrinkles as a "natural facelift". While the scientific community has known about the benefits of phytoceramides since a clinical study was published in 2011, they have recently taken the beauty market by storm thanks to an honorable mention from the Dr. Oz Show.

Naturally, scores of products featuring phytoceramides have appeared virtually overnight. One such product, Miracle Phytoceramides, claims that their formula will deliver the anti-aging miracle which only phytoceramides can deliver. But how accurate are these claims? And is Miracle Phytoceramides a cut above the rest? For more information, keep reading our exclusive report on Miracle Phytoceramides.
Miracle Phytoceramides Ingredients
Obviously, the main ingredient in the Miracle Phytoceramides formula is phytoceramides. These plant-based lipid compounds help replenish lost moisture and, by extension, might help your skin rebuild itself from the inside out. This, in theory, could lead to a more supple complexion with fewer wrinkles and fine lines. The formula also contains vitamins A, C, D, and E, which have a long and proven history of being good for your overall skin health.
As of right now, there is no full list of ingredients available on the Miracle Phytoceramides website. If you want to see such a list, you may have to go to the trouble of contacting the manufacturer directly.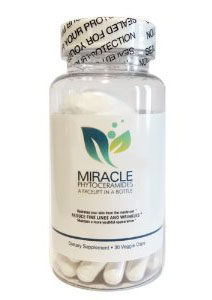 Buy Miracle Phytoceramides
A single 30-day supply of Miracle Phytoceramides starts at under $54 if you purchase it directly from the manufacturer's website. You can (and probably should) also shop around on major retail websites such as Amazon for a cheaper price. This is especially important considering the fact that the manufacturers of Miracle Phytoceramides do not explicitly promise any sort of money back guarantee on their website, even if you purchase directly from them.
Miracle Phytoceramides and Dr. Oz
Yes, it is true that phytoceramides (the ingredient, not the featured product of this review) were featured on the Dr. Oz show as being a natural alternative to getting a surgical face lift. It should also be noted that according to the show's website, the average price for a month supply of your typical phytoceramides supplement should only cost around $10. A shrewd consumer would not be wrong for wondering why Miracle Phytoceramides has a $40 difference from the market average. As of right now, the answer to that question is still unclear.
Does Miracle Phytoceramides Work?
It's hard to say exactly whether Miracle Phytoceramides will deliver on its promised results. On the one hand, it contains a clinically proven ingredient, phytoceramides, and skin-healthy vitamins A, C, D, & E. On the other hand, Miracle Phytoceramides is nearly 5 times as expensive as most other phytoceramides supplements, and does not come with a money-back guarantee.
If you're still undecided about phytoceramides, it's a good idea to keep shopping around. Check out our product comparison chart here for more information.
© 2023 WrinkleReview.Com

Sponsored Ads