Alternatives to BOTOX®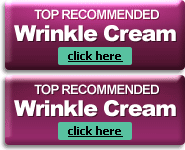 .
Everyone knows that BOTOX® injections work great against certain types of facial wrinkles. But a lot of people simply can't afford the cost of a round of BOTOX® therapy ($300-$1000). Others are uncomfortable with the thought of having a neurotoxic poison injected under their skin. And many have heard horror stories about BOTOX® injections gone wrong - leading to droopy eyelids and limited facial paralysis.
Fortunately, there are a variety of skin care products and procedures that are viable BOTOX® alternatives. We will briefly discuss a variety of techniques we think are fit to be known as BOTOX® alternatives.
Muscle relaxing BOTOX® alternatives
There are a variety of products that work as BOTOX® alternatives by relaxing the facial muscles. On this website, we profile the very effective Argireline (also known as acetyl hexapeptide-3) and the less promising GABA (gamma amino butyric acid).
Pros:
Relaxation of facial muscles leads to reduction of tension-related wrinkles
Topical application
May be used anywhere on the face
Over-the-counter availability
Relatively inexpensive
Can be combined with other ingredients for added effectiveness
Gradual, more natural wrinkle reduction
Zero recovery time
Cons:
Must be used daily
Results are not as immediate as BOTOX® injections, but usually are seen within 2 weeks
Evaluation:
Argireline is outstanding among BOTOX® alternatives. The Complexion MD formula is by far the most effective of those we have seen - containing Argireline along with other potent peptides and botanicals.
Dermal fillers as BOTOX® alternatives
Both Restylane® and Hylaform® are dermal fillers - substances injected under the skin to add shape and volume to the face. They can be used on parts of the face where the FDA doesn't allow BOTOX® injections. Additionally, dermal fillers can be employed against kinds of wrinkles that BOTOX® injections don't treat.
Pros:
Add volume and shape to the face
Instant results
Relatively short recovery time (1 hour)
Can be used on wrinkles not related to muscular tension
Cons:
About the same price as BOTOX® injections
Not a permanent solution
Needles are still involved
Evaluation:
Dermal fillers certainly have their place among BOTOX® alternatives. Dermal fillers can be used in conjunction with other treatments to remove wrinkles. The downside is the expense, the non-permanent nature of the treatment and their limited role in wrinkle reduction.
Skin resurfacing techniques as BOTOX® alternatives
Skin resurfacing can range from the expensive, laser resurfacing, to the minor home exfoliation techniques. All are viable BOTOX® alternatives. Because any kind of resurfacing removes the outer, dead layers of skin and reveals the younger, living layer underneath, they aid in wrinkle reduction and overall facial health.
Pros:
Contribute to overall facial health
At-home versions are inexpensive
Can be added to any wrinkle reduction program
Cons:
Chemical peels and laser resurfacing are expensive and require significant recovery time
Relatively small amount of wrinkle reduction
Evaluation:
Skin resurfacing is a viable BOTOX® alternative but should not be used alone. Combining exfoliation or exfoliating ingredients with topical BOTOX® alternatives for the best wrinkle reduction program.
BOTOX® is a registered trademark of Allergan, Inc.
© 2023 WrinkleReview.Com

Sponsored Ads