Ultima Skin Care For The Aging Woman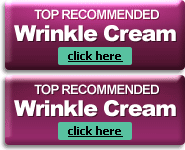 .
Carrying the name of Revlon, the Ultima Skin Care line once had great promise as a high-end cosmetic brand. Now, not only did Revlon offer women vibrant, color-stay makeup, it also manufactured a long list of skin care products for beautiful, younger-looking skin.
About The Ultima Skin Care Line
Over the years, Revlon has become a household name in the world of cosmetics. Aggressive advertising campaigns lead by super models like Lauren Hutton, Elle Macpherson and Cindy Crawford have made it well-recognized in the cosmetics industry. Also under its umbrella is another brand which has also been around for quite a while: the Ultima Skin Care Line. Ultima includes everything from sunscreens and moisturizers to lipsticks and foundations. As with many cosmetic brands, it has expanded and innovated to include solutions for dry and aging skin. In 1962, Revlon redeveloped the brand and released the new version under a new name: Ultima II Skin Care.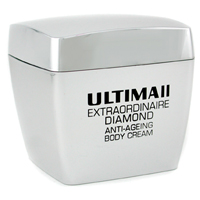 With the help of the Ultima II Skin Care Line, women were able to do more than just cover-up skin imperfections. Its cleansers, serums, essences, wraps and masks can also heal and solve skin problems from deep within. The five anti-aging lines developed by Ultima II include: Extraordinaire, Botolift, Memorist, ProCollagen and Bio Feeling.
In case you're wondering why the names of these product lines aren't heard of much today, that's because Ultima II's success had gradually declined as stocks were being pulled out of retail and department stores from 2001 to 2008. Word has it that, today, Ultima II is available sparingly in retail outlets in Hong Kong and China. It may also still be purchased online.
While it was in the market though, Ultima Skin Care had a good run, receiving favorable reviews from women who are now at a loss as to why this brand of skin care products suddenly disappeared.
Now let's take a closer look at the features and strengths of one of Ultima's products: ProCollagen Anti-Aging Complex for Face & Throat. Remember, though, that it will be quite a challenge to find one in retail stores.
Ultima Skin Care: Product Strengths
According to marketing literature, this anti-wrinkle complex promised to:
Reduce signs of premature aging such as wrinkles & fine lines.
Enhance the production of collagen in the skin.
Give women soft and supple skin.
Revive the skin's look of resilience and youth.
Ultima Skin Care: Ingredients
One of the characteristics of older skin is a drop in the production of collagen. According to marketing materials, the idea behind Ultima's ProCollagen Anti-Aging Complex for Face & Throat is that when collagen production is stimulated and increased, the skin is revived and it begins to glow with youth. It promises to do this with ingredients such as the following:
Procollagen. Collagen, which is a protein responsible for supporting and strengthening all body tissues, including those in the skin, is derived from procollagen. Unfortunately, at the time that this product was developed, and still to this day, there is no form of collagen that can be topically applied and absorbed into the skin. The collagen molecule is simply too large to do so.
Soluble Collagen. As the main protein of connective tissues, collagen constitutes 30% of the total mass of human proteins and is responsible for the firmness, suppleness and renewal of the skin. As with procollagen, soluble collagen cannot actually be absorbed into the skin, and will simply sit on the surface of the skin until it is washed off.
Geranium Maculatum Extract. Also known as Cranesbill Extract, this botanical ingredient is a great astringent. It also relieves inflammation and can be used to speed up the healing process of the skin.
Ultima Skin Care: Product Cons
Ironically, although you could buy pretty much anything online today, the biggest trouble with the Ultima Skin Care Line is its availability. It cannot even be purchased on its own website.
Even if one did like the product, it may be very hard to secure a steady supply. The unavailability is especially discouraging for buyers since that is just one more worry on top of the troubling fact that the product's ingredients aren't exactly unique and most of them are proven not to be permanent solutions. As for the more reliable ingredients, anti-wrinkle creams which work by providing excellent doses of protein to the skin are plenty; just pick one within your price range.
Overall, the Ultima Skin Care Line, particularly the ProCollagen Anti-Aging Complex for Face & Throat, is among the priciest products ever sold. It initially enjoyed some success, but is now hardly available. Fortunately, there are more effective products available today, and for much less too!
To find out which products out there are more effective and affordable than Ultima Skin Care, take a look at our comparison chart to find out!
How Does Ultima Skin Care Compare?
All information is accurate to the best of our knowledge at the time of publication.
© 2022 WrinkleReview.Com

Sponsored Ads